Mattilde Knitwear is a Latvian brand, established in 2009. They create marvellous, warm, practical and high-quality clothing and accessories for women. The creator of these works use the highest quality kid wool/silk yarn, along with cashmere, merino wool and cotton in her summer products.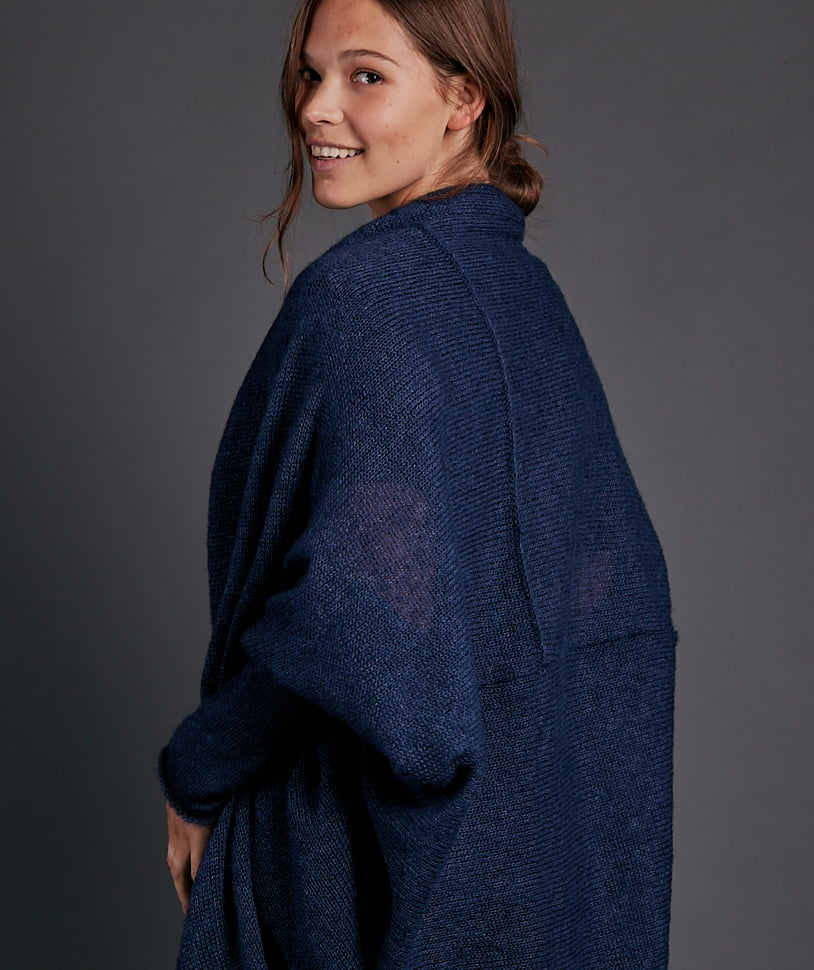 Mattilde Knitwear creates modern and multi-functional knitwear for women, including hats, scarves, gloves and crocheted and colourful cotton hats for summertime.
Mattilde.lv uses yarn of natural materials, merino wool, kid wool (kid mohair).
Merino sheep is a species with wool of thin, long thread that is bred in Italy. Nowadays, most merino sheep are bred in Australia.
Yarn of merino wool is of all colours, it is soft, flexible, warm and it barely causes allergy. Its products are durable and practical, they do not rumple or lose colour and they retain their shape.
Mattilde Knitwear merino wool products have a special elegance as the smooth knit of stylish tones has a bit of a gloss, adding a festive touch to the sweater dresses and elegant sweaters.
Due to the careful knitting technique, Mattilde Knitwear creates two-colour knitwear, most of which can be worn from both sides and upside-down – come to our M50 store and we will show you how a sweater can be turned into a dress!
Mohair products are to be hand-washed in up to +30 °C, lightly lifting them out from time to time. Mild wool washing agents ought to be used; it is not recommended to use washing powder. Wool products can also be washed with shampoo – it's animal's hair afterall! Dry in a towel and lay out in room temperature. Products of kid mohair need not to be washed often – if one wants to get rid of some odour in it, one can just put it on the heater or place it in the freezer; the favourite piece of clothing will be brand new in the morning!
Kid wool (kid mohair) is warm, soft and light. In its products – jackets, hats, sweaters and ponchos – Mattilde Knitwear uses yarn of kid mohair and silk. Silk thread brings sustainability and endurance to the product, whereas kid mohair warms and protects. If properly maintained, kid mohair/silk products can last almost forever.
The wide array of colours of Mattilde Knitwear dresses, jackets and accessories will meet the needs of even the most elegant ladies. Jeans blue or ink blue? Lilac or Caffe latte? Come to M50 and find your real colour! Mattilde Knitwear is one of the most favourite brands in M50 and there is a good reason for it – collaborating since the first day, the creator's warm personality and original design along with careful details, perfectly match the ideas of M50.
In M50, it is all about the Fashion and Love.
Kid mohair/silk round-jacket by Mattilde Knitwear is the brand's own invention – a jacket that can be worn from both sides. It is tied at the waist and it will look good with both a skirt and pants. Kid mohair/silk products are perfect for travelling – they can be easily rolled for storing away in the suitcase and taking it out and smooth and ready-to-wear in the destination.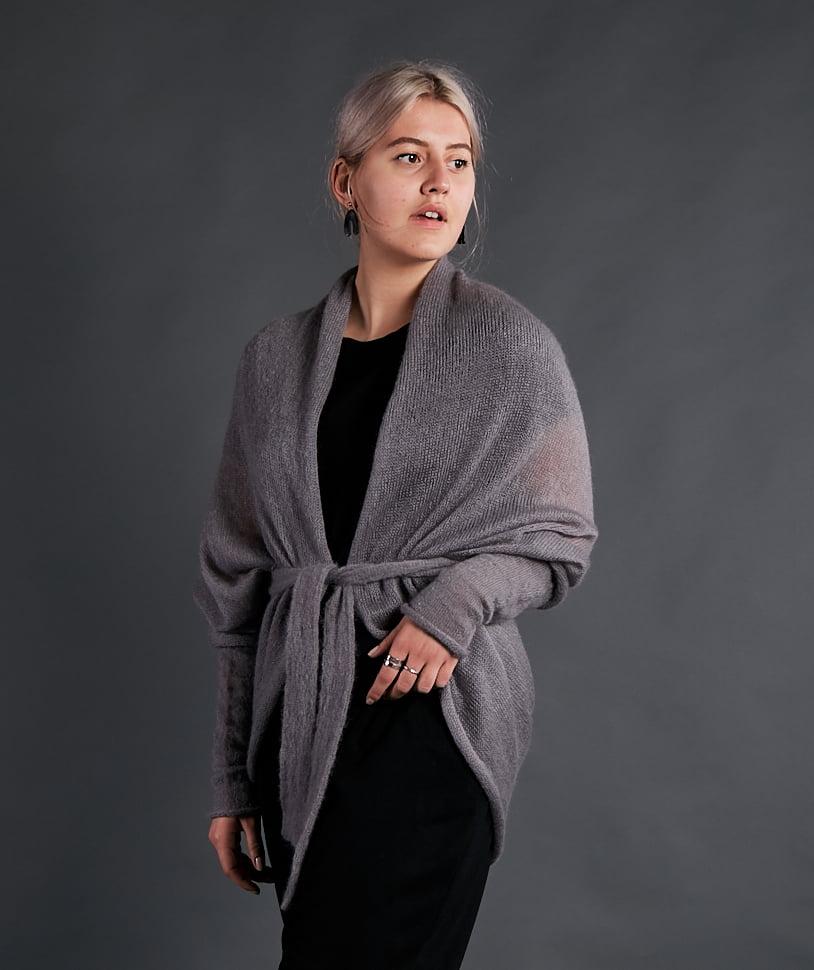 Round-jacket and other knitwear of this brand are to be treated with care – they need to be hand-washed, lightly lifting them in mild water. Usually, kid mohair/silk products need no washing – in order to get rid of any odour, one can just put it out on the heater or place it in the freezer overnight.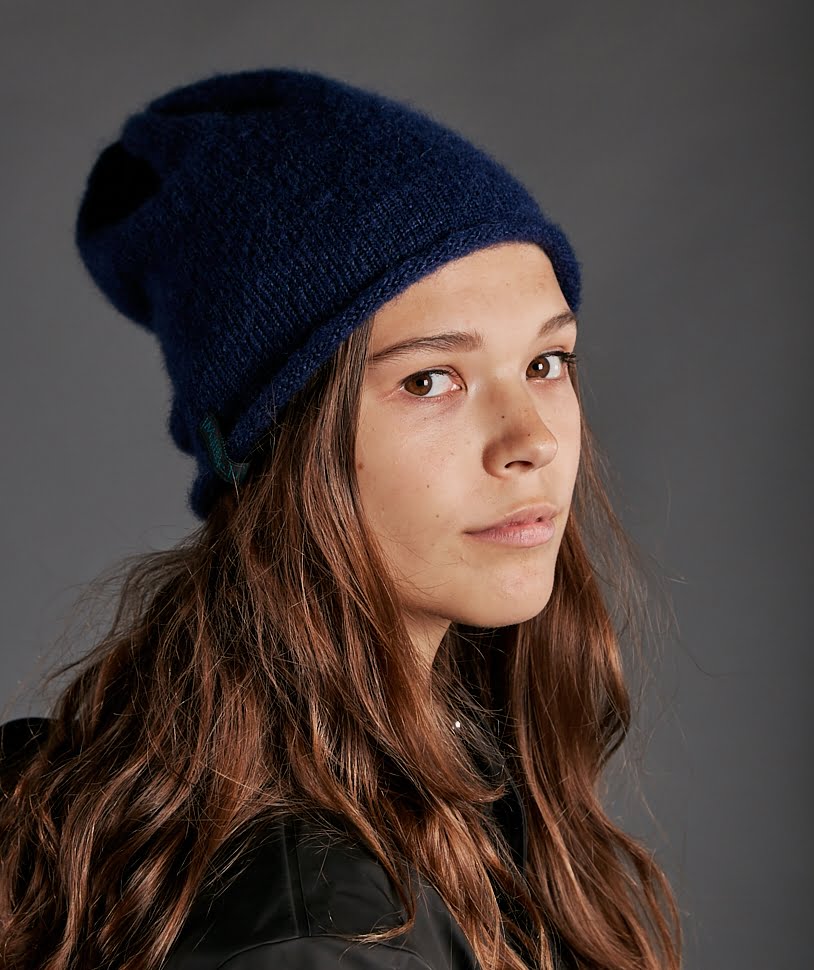 Mattilde Knitwear hat is densely knit in one layer. It can be worn normally or folding up the edge or rolling it up. Just like other accessories of this brand, the hat can be hand-washed in mild water. If one wants to get rid of any odour, the hat, just like the  jacket or scarf, can be left on heater or in the freezer overnight – the next morning, your product will be brand new!
Mattilde Knitwear hats in M50 store are available in black, blue and grey and they will all look well with the round-scarf.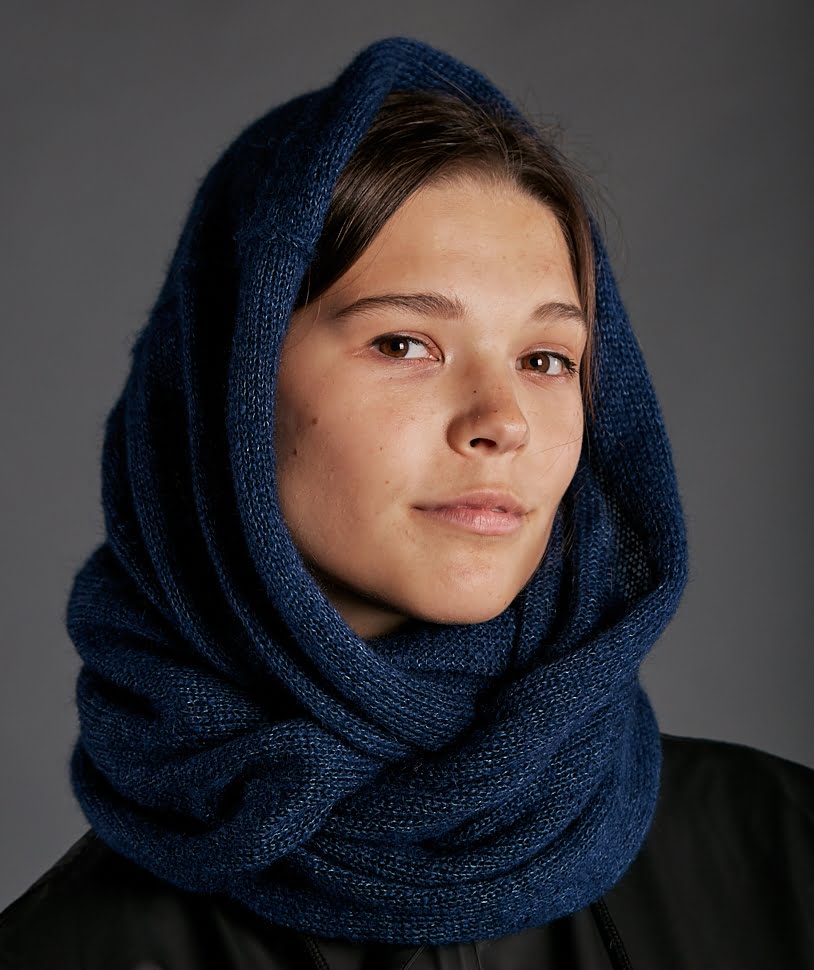 Round-scarf is a perfect accessory to be brought on a trip. Put it around your shoulders as a small cape or double-fold it as a hat-scarf as you go outdoors. Similarly to other accessories, it can be easily taken on the go.
Available in various tone scales offered by M50, scarves, gloves and other magnificent knitwear and accessories by Mattilde Knitwear can be found in our M50.lv online store or by visiting us in Miera Str. 17.