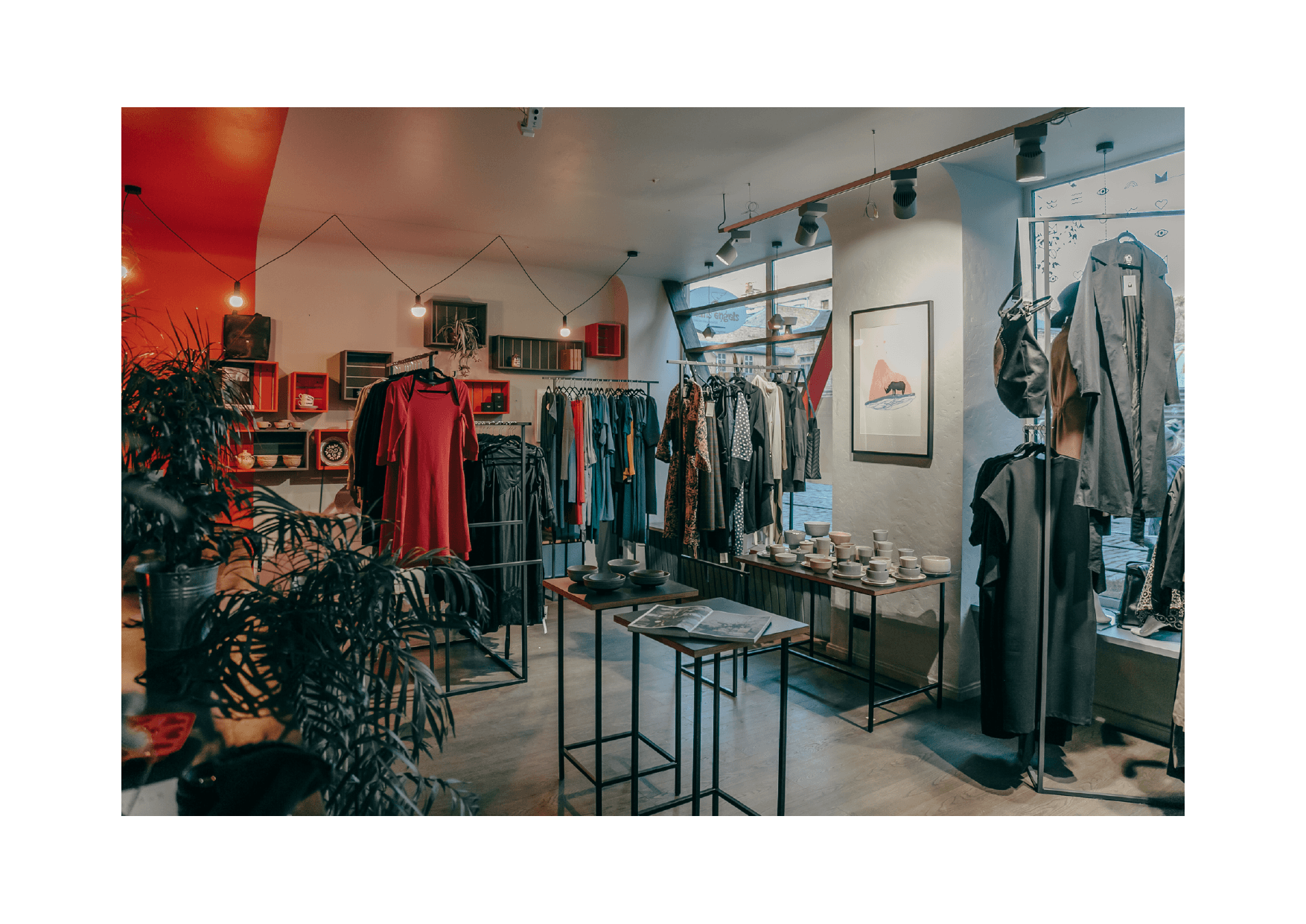 Clothing and accessories store M50 in Miera Street has been there for already eight years. 
At M50, there is always a spark of joy, vibrations of marvellous energy and love towards their work is to be seen in smiles of the girls and in each thread of clothing.
Sustainability.
Zerowaste.
Upcycle.
In clothing collections by M50 you will find both festive and casual dresses along with skirts, sweaters and jackets. Team-created works, carefully selected and sustainable materials and trendy colour schemes, slow fashion, femininity and the smile of the customer – that is our trademark.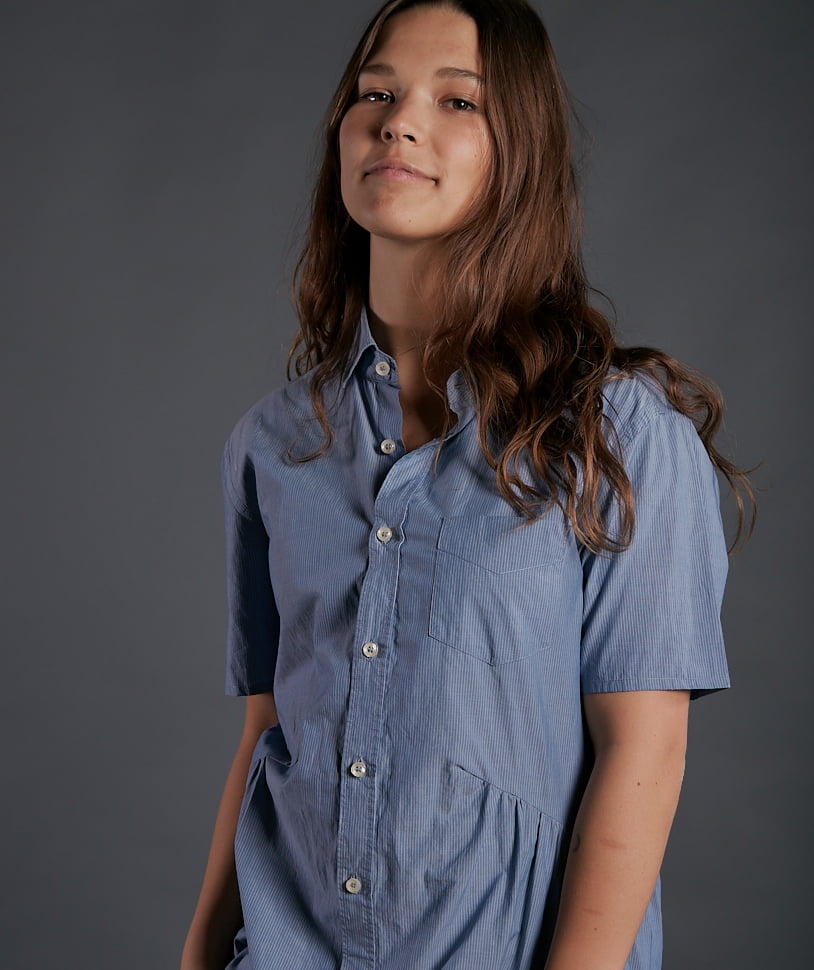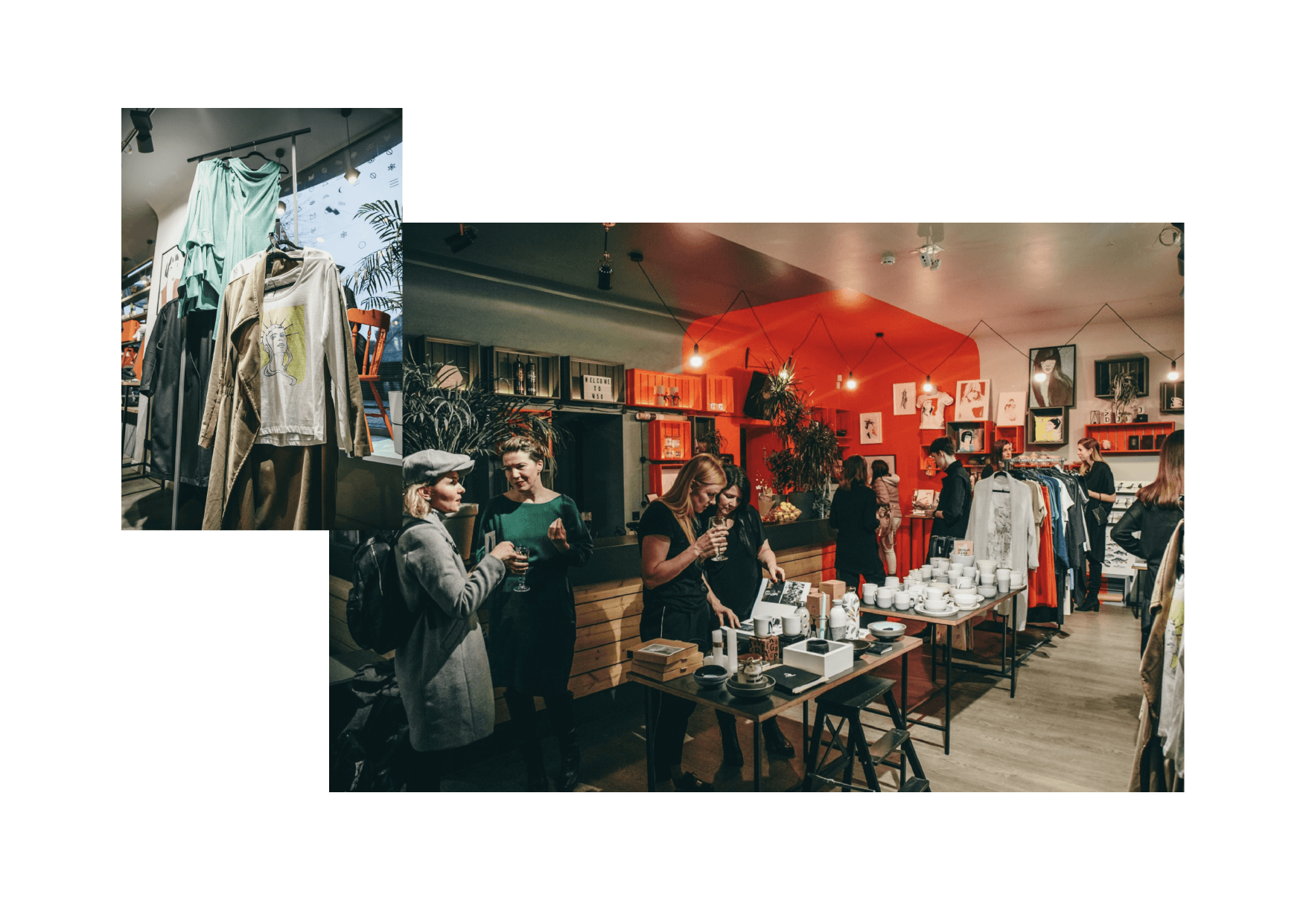 Unique.
Positive.
Creative.
As we sustain a positive outlook and unique creative atmosphere of Miera Street, M50 has become a place where one can always find fitting and unique design clothing that has already been acknowledged by the demanding audience of Riga.
For clothing, fashion accessories and gift store M50, collections from Latvian and Baltic designers are carefully selected; furthermore, more products are created under M50's own brand. Along with clothing and accessories from Latvia, you will also find foreign representatives of sustainable and high-quality design: Danish RAINS, German HEEL, German Kapten & Son, italian 24Bottles, computer glasses Barner, Estonian TUUB etc. As to the local offer, M50 offers such creators and brands as Zane Poriete, Reinis Ratnieks, ZĪLE, YUTA, Plaude Apparel, MALVINE.LV, Butterman, Mattilde.lv, Baiba Ladiga, Cemme, Lelu, Krista Miltiņa, You Are Totally OK, MoshMosh, Days Off, Lokali, as well as leading brands of accessories and jewelry such as RR, ROTAA, Ledene, Nada, Spīdala, Mazā galaktika, Savdaba, Zefīri, Gaija, Stern, Sofia Lark, Glasswolf, Silvermood jewelry, Dizaina mednieks, Wolfwood, Lightdust, Plūme, Fullmoon, original jewelry by creators Sigita Olte, Liene Zeiliša, Ieva Jurka, Rasma Pušpure, Piuma Meiste.