Skip to content
The name of M50 came from the address of the first store, located on 50 Miera Street. Blue doors, a bell at the entrance, small, cute house, pads with Latvian ornaments and old-school chairs – the business had begun because of one's love towards design, aesthetic pleasure and local craftsmen and artists.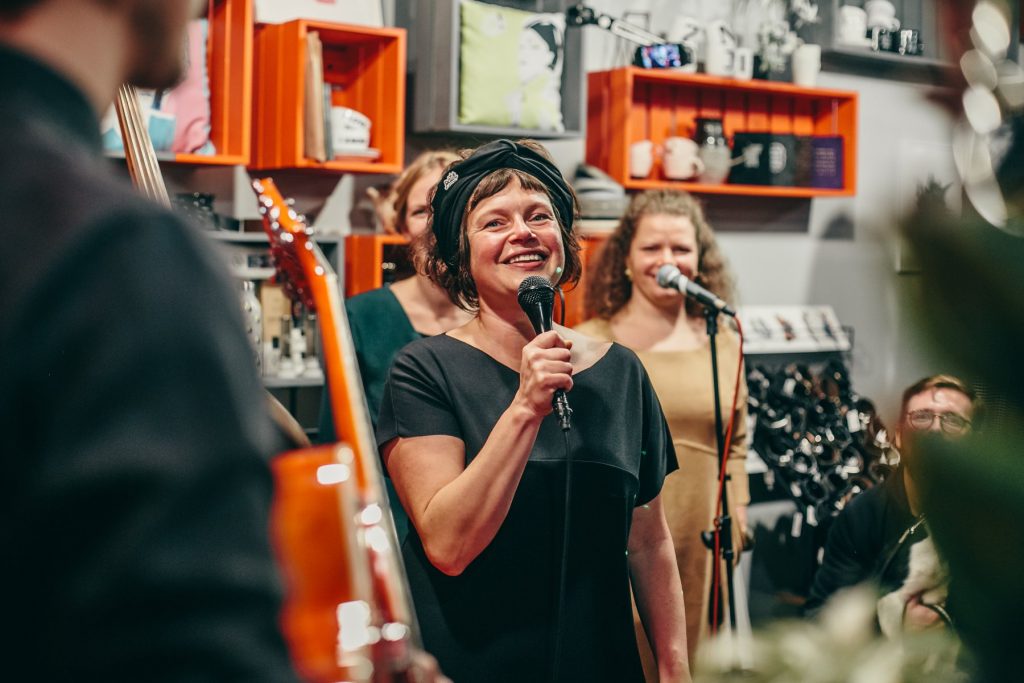 The owner of the company, Elīna Berklava, attracts many with her unique radiance. Artists and designers, upon finding out about an entrepreneur and a place that is so energetic and passionate about local designs, increasingly reached out to offer collaboration, thus guiding the company in the current direction and expanding the offering from a couple of creators to over ten of them.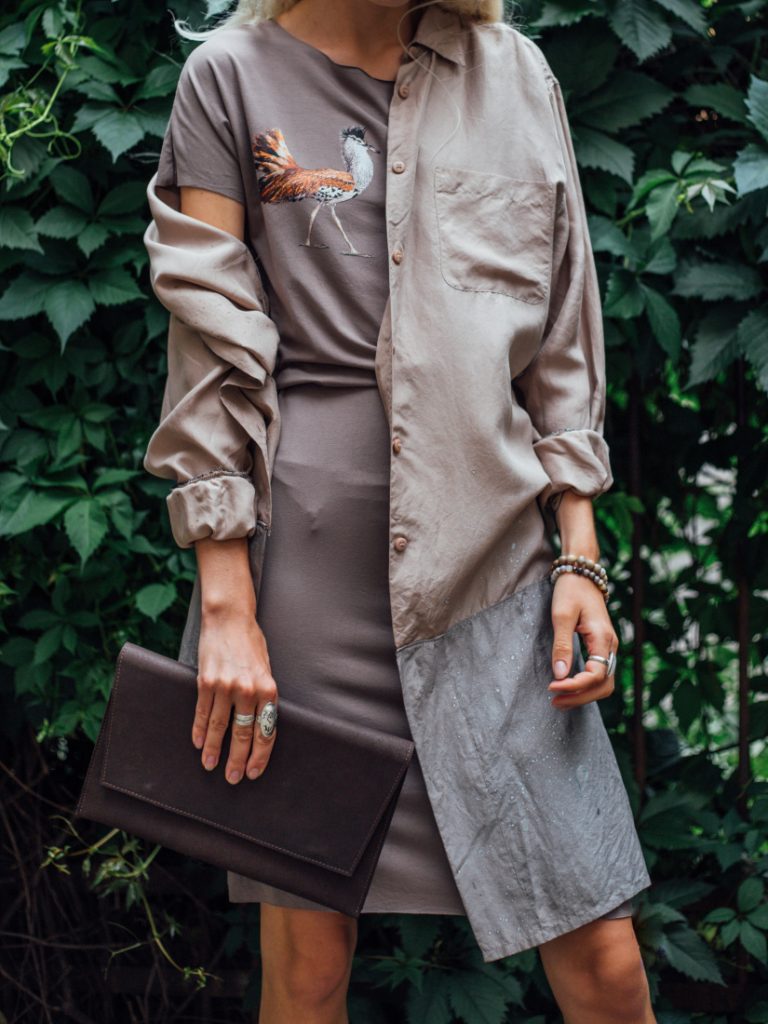 Now, in May 2020, M50 gathers around 100 of the best creators and artists who have earned the love and reputation within years, and the store chooses tasteful and affordable high-quality products.
Simultaneously, M50 have always been creating something new. Knitwear sun-skirt with colorful bottom or denim dresses with folk bracelets and bottoms, light cambric shirts with a drawstring top, silk scarves with paintings of Janis Rozentāls in collaboration with State Art Museum – these are just a few of products created in M50.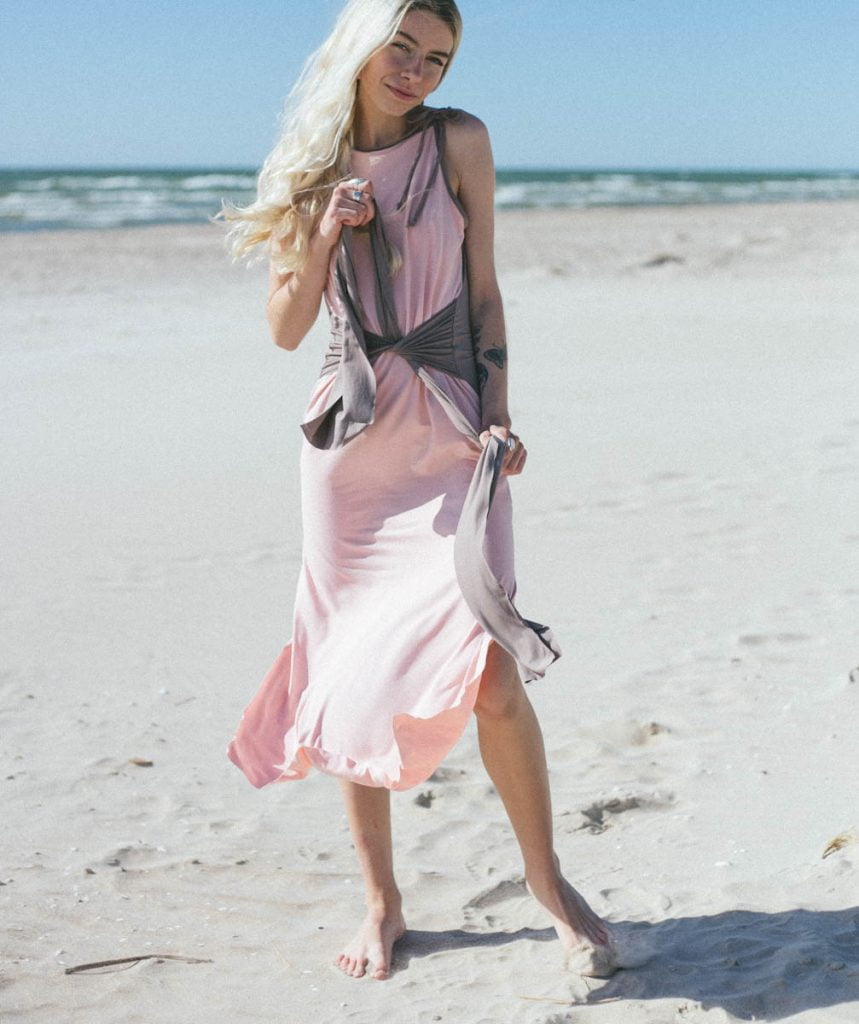 Today we have found our favorite patterns, best textiles and trustworthy tailors, and M50 have created two ranges of clothing – casual (basic) products: knitwear from viscose or cotton – tunics, dresses, tops, long skirts –, and a festive range of clothing with bright dresses, skirts of various textiles and golden sweaters.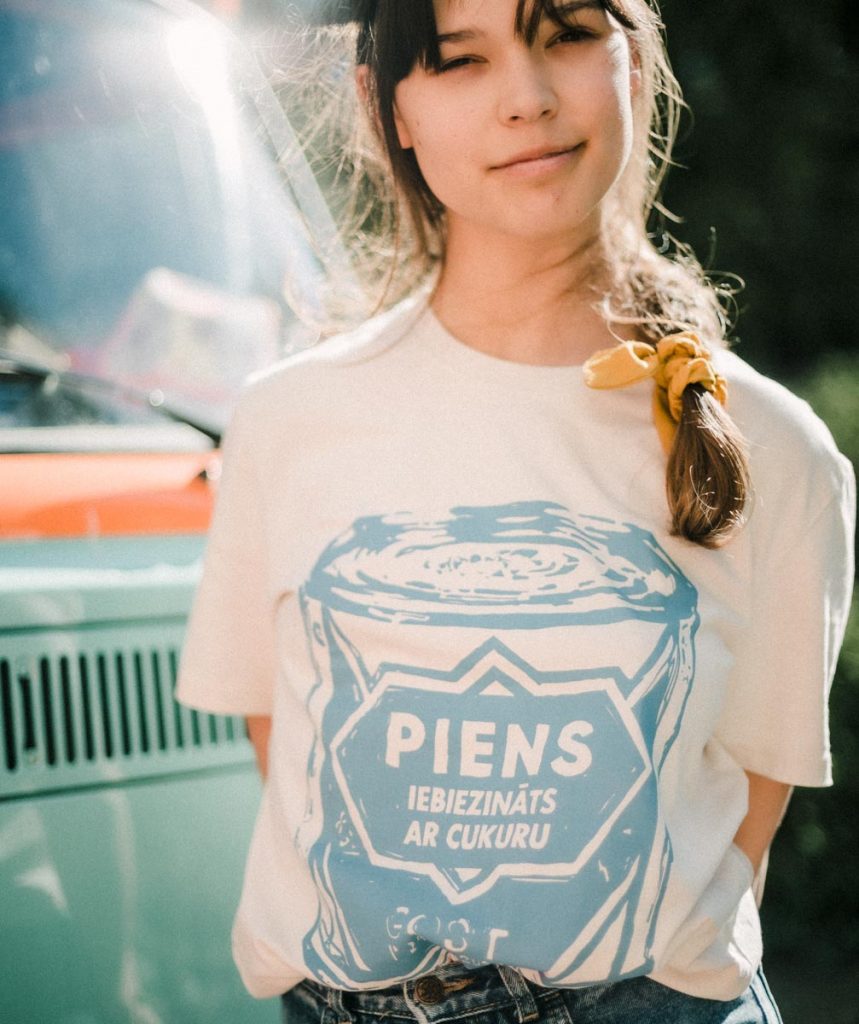 Moreover, M50 creates and continues to create new screen-printed designs to please their supporters, clients and friends with. The popular Patīk (Like) and a current favourite Kondensēts Piens (Condensed Milk) are just a couple of our prides. Within years, we have collaborated with creators like Vertinski print, Eva Vēvere, Elita Patmalniece, Sabīne Vekmane (Luste), Vaira Vīksne, and others.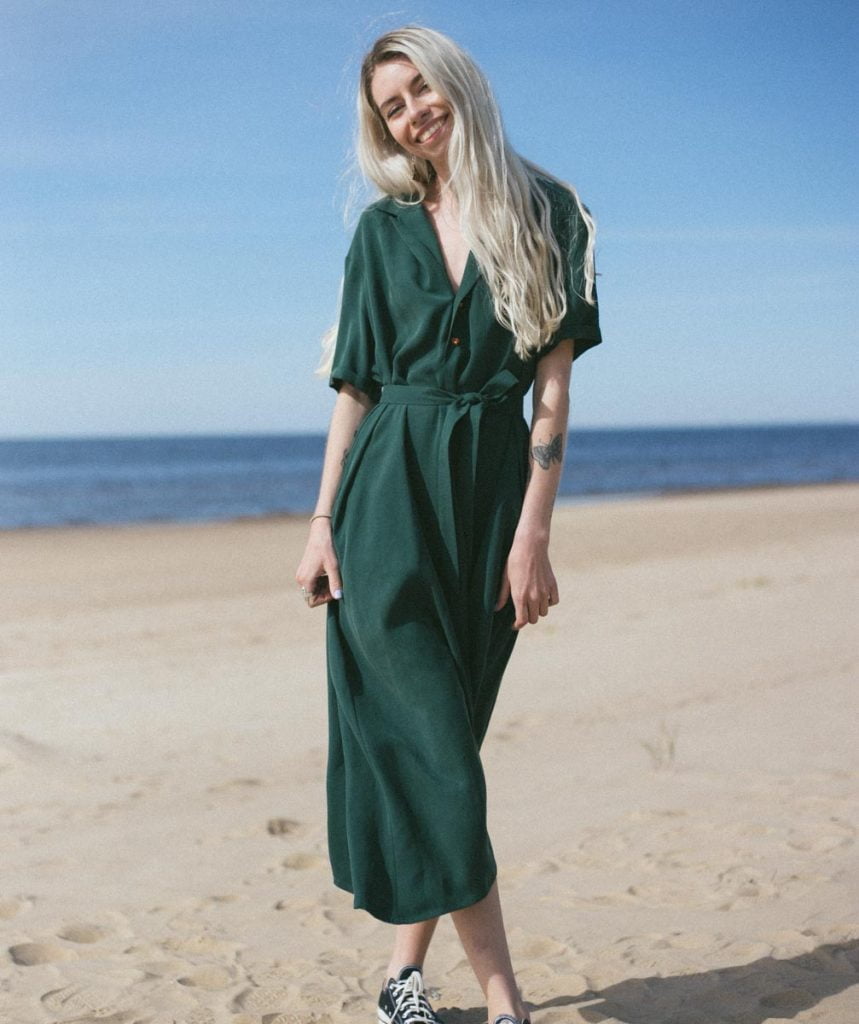 In M50 collections, one will find dresses both for festive occasions and casual activities, as well as skirts, sweaters and jackets. Upon listening to the needs of our customers, we have created universal and feminine patterns, chosen sustainable materials and tasteful color schemes.
Slow fashion, femininity and smile of the customer are our trademarks.

Dita Miska, M50
In collaboration with artists, we create unique T-shirt design collections with various witty prints and embroidery for men, women and kids.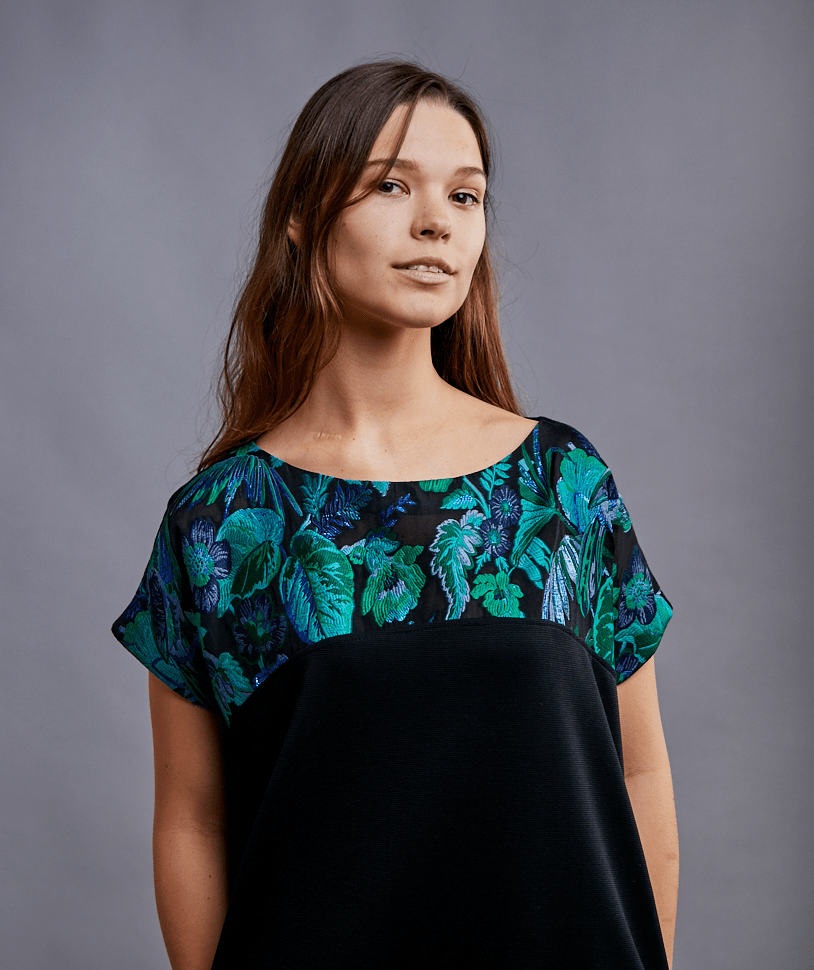 By cultivating a positive outlook on life and the unique creative spirit of Miera Street, M50 has become a place where one can always find unique design clothing for their own taste that has already been appreciated by the demanding audience of Riga.
On the website of M50, one will find M50 favourites – dresses, tunics and popular T-shirts of Patīk and Konsensēts Piens. www.m50.lv